I wanted to make a dress for Christmas this year that would be something that would be 100% unique!
I'm a major peanuts fan (especially snoopy), and I chose a winter fabric featuring the characters playing in the snow!
I had the intention of wearing it for Christmas eve to church. When I was a kid I played Snoopy when we put on the Charlie Brown Christmas play one year. It was so much fun getting to be my favourite little cartoon character, and it's quite known that I've always adored the comics. I was a little sad that a lot of my friends weren't at the same service this Christmas, it wasn't the same without seeing them. So I didn't get to show them the dress either. But I still had a ball wearing it out!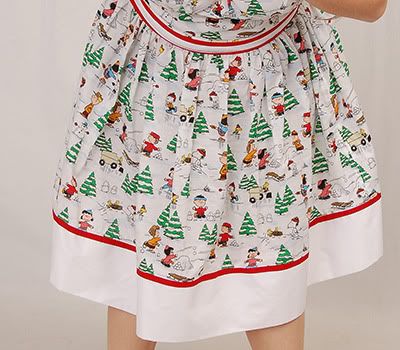 Side note:
It makes me soooo happy when I see things like this on the home page of craftster.org! Yay! ;o)