I made this skirt for phnxreign99 in the January Birthday swap!
It has a crocheted flower that I made in layers to attatch to the wrap around. The wrap around is bias tape I made out of some quilting cotton.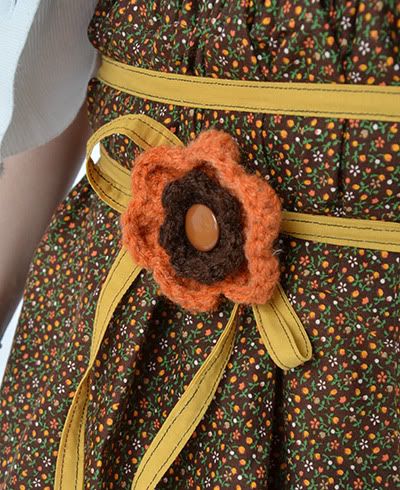 The skirt is a basic full A-Line skirt with an elastic waist. It has a retro feel I think! :)
Edit: Here's a picture she took of her wearing the skirt!