I got my first car a couple weeks ago! I'm really excited about it! It's a 2005 Toyota Echo, and it hasn't even reached 50,000kms yet! It's a totally cute little rounded shaped hatchback. It got great ratings everywhere I looked, and people I know who have owned them have said nothing but stellar things. One guy even takes it through harsh Northern Canadian winters. Sweet that the lil' thing lasts so hardilly!
So for my new car, I decided to give it a lil' home sewn love!
I designed this tissue holder to attatch to the back of the seat. No more fumbling for the tissues in the back seat, no more snow from your boots saturating the tissues with yuckiness. It's always right where you can reach it now!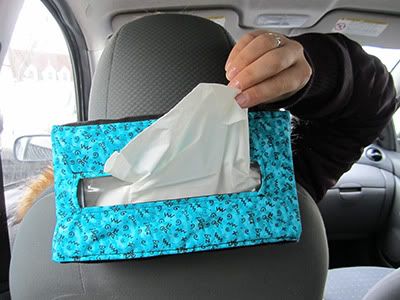 And of course, once you are done with said tissue, you can't just throw it on the floor! (Well you could, but ew.) So also in perfect reach is this handy waste bag! I also added a front pocket to store plastic baggies or whatever.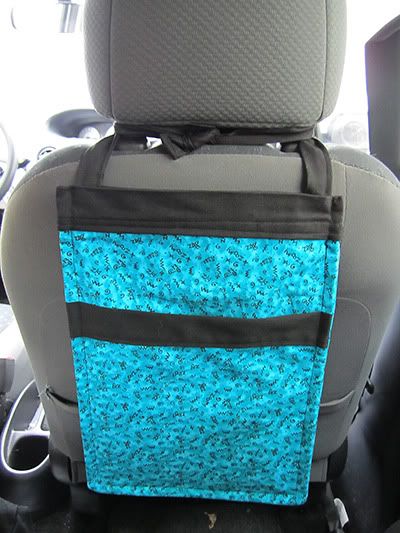 To top it off, I lined it with oilcloth! It's a waterproof fabric that people usually use to make table cloths with. But I found a really cute damask fabric in the summer, and it's come in so handy! This fabric waste bag can handle any mess! But no messes in my new car or you'll ride on the roof! :oP