I got this used at Goodwill and thought it had potential. These are the only before pictures I have:
*Shudder* They were dusty and bland looking. I had already started beating the ugly little blighter up. It took a lot of effort to rip off those fruits! All of them looked nasty.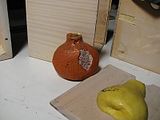 Once I pulled everything apart to my satisfaction, I primed and painted it. I let it dry, and then I used scrapbook papers to add a little flare! I decided I didn't want to use all of the drawers as drawers, some I wanted to be their own little shelves!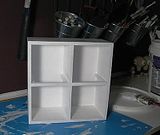 Et voila! They hold little sewing notions, nick-nacks (shout out to Perlabella from craftster for those
Turtles
!) and other varying items. I gave it a clean look and a fresh use.
Closer...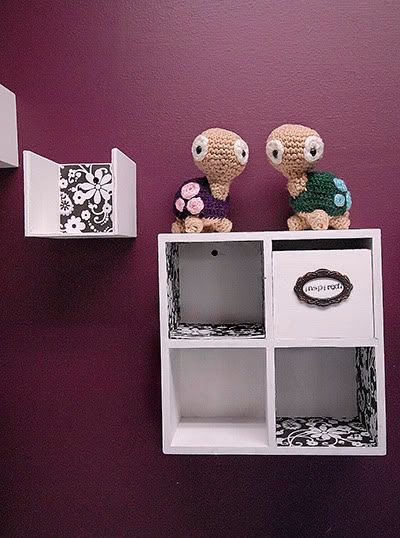 And Closer...
Are you inspired? ;o)