I made this for a swap. Her favourite colours were pink and green. I wanted to incorporate both! I found a fun patterned fabric and made the outside green and the inside pink. So now when you open up the bag it's like biting into a piece of summer. :o)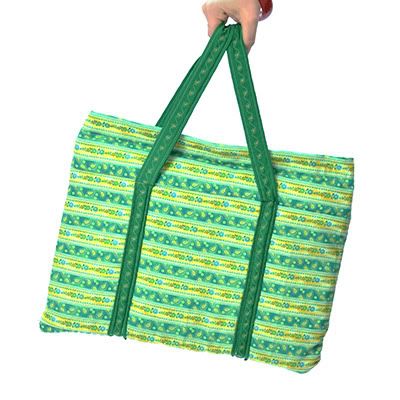 Just to be funky, I did a little macine ebroidery on the handles to make them pop in that same way as the case.
Yummy! It's matching pattern in a different colour.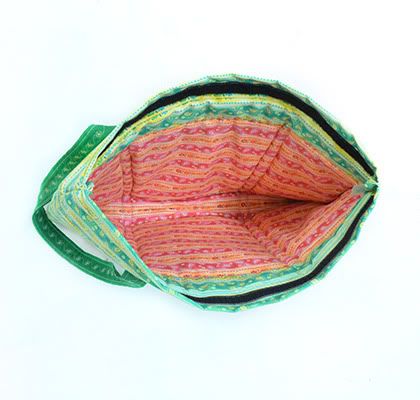 And because I don't go half way on anything, I wanted this case to protect the laptop against all lifes foibles. I have chosen an unorthodox source for my padding, but it is so so so strong! (So strong I broke a needle going through it!!)
This is a foam bath mat. I DOUBLED it for the padding (and in the bottom it's triple!)