What girl doesn't love the irrisistable charm of cupcakes? I know I love them! When I saw this fat quarter I knew I had to have it. I had some pink fabric in my stash that made the perfect trim!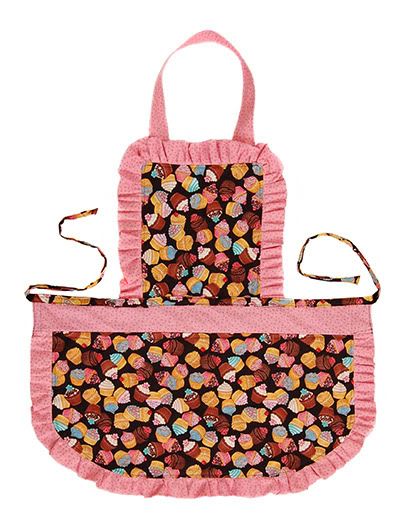 I used a foot called the
ultimate ruffler
, which works amazing if you get the knack at it! It would take forever to make perfectly even ruffles by hand.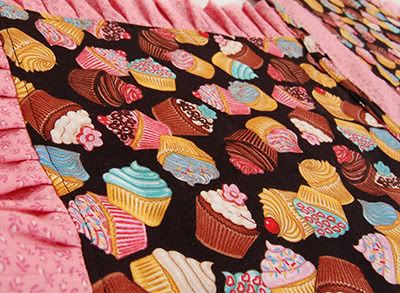 The first recipe I wanted to try with this was actually cookies. I knew someone who was in the hospital for a lung transplant who was coming home soon after some recovery time. What says ooey gooey love more than some fabulous home made chocolate chip cookies? Straight from the heart! I highly reccomend checking out
this recipe I found
- it is hands down the best chocolate chip cookie recipe I have ever used.
Happy baking everyone!