These are inspired by Monty Python, where a slide projector rolls out a picture of this text, then a picture of a tree. The narrator blandly announces: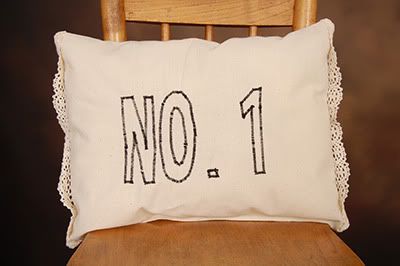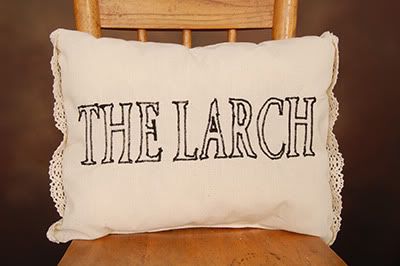 I traced in pencil the text, then followed along with a zig-zag stitch for a bold, polished look.
The person I gave these to says she and her husband randomly say this quote to each other. I'm hoping now they'll hold the pillows up like the slide projector while they do it! haha.