This was a fun little project that I made as a thank you for someone who made a little extra effort on my behalf, just because. She had wished for something just like this, so I took my own spin on it as a surprise for her! She should have it in a couple of days. :o)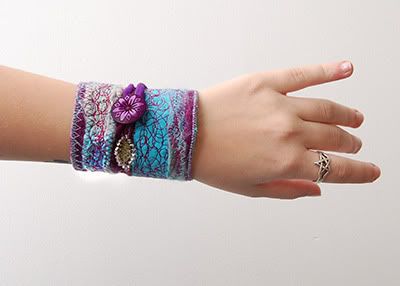 I used zigzag stitches and free hand machine quilting for most of it. I used some yarn fibres to give it a little texture, and I used seed beads to make a leaf to go with the flower button that I had.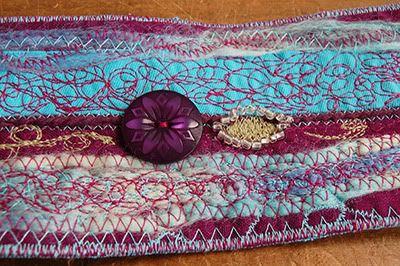 I got my new labels in! Love them!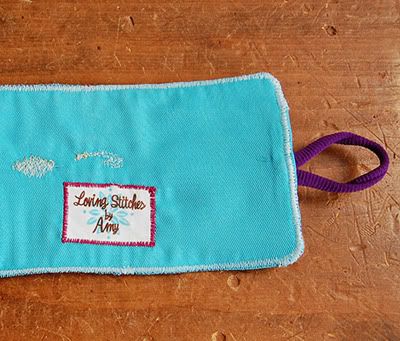 I'm pretty happy with how it came out. It looks funky! It was a lot of fun to make, like a kid with fingerpaints is how it felt. Always good to try a project that doesn't need to be neat and tidy. ;o)