Hey everyone! Check out my entry to the
Craftster Challenge #40: Picture This!
Click Me to See Entry!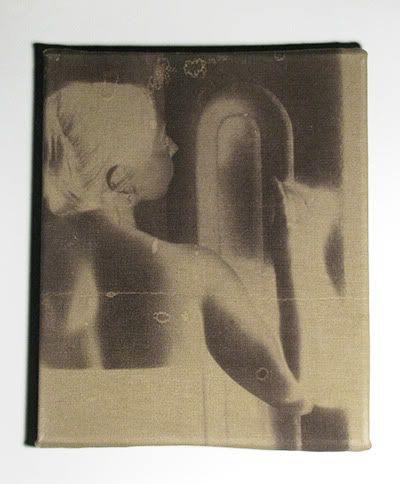 If you like it, I'd be so grateful if you'd bookmark the page so you can vote when the entry period is finished. :oD
What I entered was my calotype (and a couple of cyanotypes) for the contest. The theme was to create a craft around your photography. I wanted to bring something that was very old into modern times. This particular entry was from a process that I learned back in college.
I created a digital negative in Photoshop to create a classical calotype on canvas!
I really hope people are as into the geeky side as I am, because it's quite thrilling to see your image appear before your eyes in development!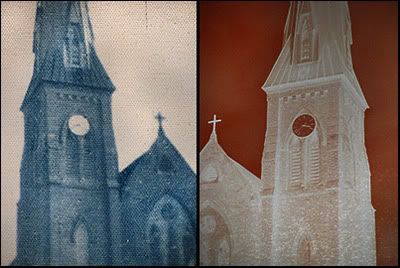 (Close up sample)