What did you think I was gonna say? Prove I was. :oP
I found this really nice paper stock that has fibres and leaves mixed into it. It's wonderful and natural looking. I made these cards from it!
The one on the left was a get well card, and the other I made for Perlabella in the recent Invite Your Partner swap where I gave her a bunny.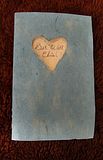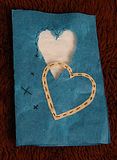 Here's some details of the inside of Perlabellas card!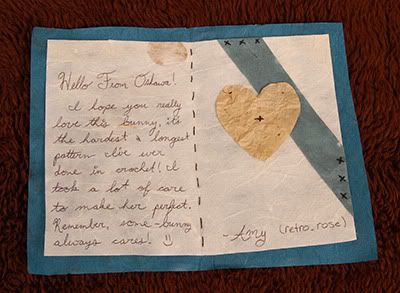 Cute little stitched on heart!