I just received these awesomely cute amigurumi turtles from PerlaBella in the IYP swap. (Invite Your Partner).
I love their colouring, and their expressions are priceless! I picked this pattern for her to make, and she picked a bunny pattern for me to make her!
Bunny Teaser:
I don't want to show the whole project this post, as she hasn't received her package yet! Due time people, due time! :o)
Anywho, the crazy turtles! Yay!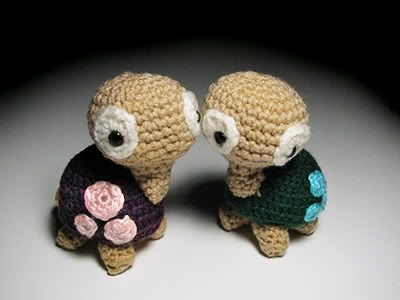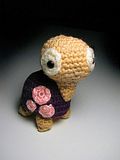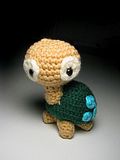 "Uhhh.... Which way are we goin?"
"I dunno, I can't decide."
"Lets go both ways together!!!!"
"Dur... Okay!"