For this swap my partner was from the UK! The theme was a favourite singer for the altoid tin, plus we were to do an extra.
The person she chose was Robbie Williams. I sent it off yesterday. Here's the set and the tin: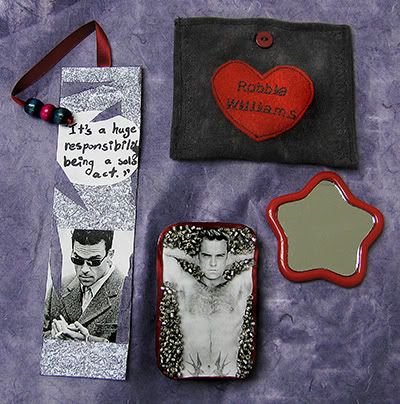 I made a bookmark, and sewed a little pouch. I also included a mirror that matched my black and red theme. :o)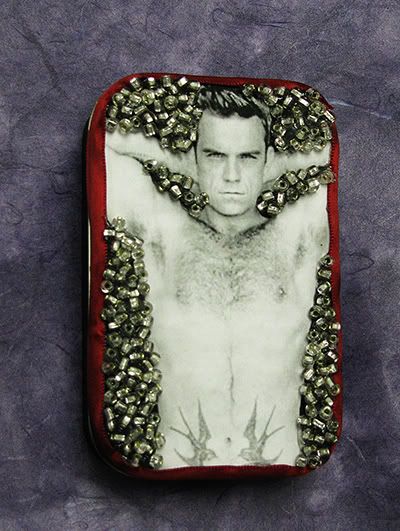 The beading was put on one by one. Glue gun, bead bead bead, glue gun, bead bead bead, etc. It took a while, but it came out EXACTLY how I wanted it to. It looks like he's swimming in sparkles! :o) hehe! I know she'll be thrilled with that.
I asked for my tin to be about Regina Spektor. She used quite a few of my favourite lyrics from her songs. Here's the items and tin: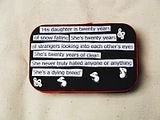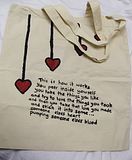 Unfortunately the bracelet was broken, but I should be able to fix it. I like the theme she did, we ended up going with such similar colours! That record bowl is mini and cute, and has already been put to use holding hair pins and bracelets in my dresser.