My friend Vanessa is having a baby! Yay! I just shot her wedding in July. She's very expectant! Here's some shots: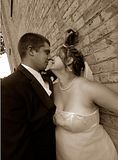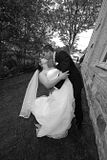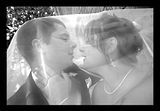 Anywho, so that lovely young couple is going to be having a boy! Only Nathan doesn't know it yet... so this was a covert operation. I sent this all to Vanessa tightly taped down and marked for her only. Nathan must be curious! Ha! Hopefully Vanessa is the one to get the package.
I made four things (plus an awesome quilt that took me a month to do, but forgot to get a picture of. Doh!).
There are two bibs...
And they each match a special item...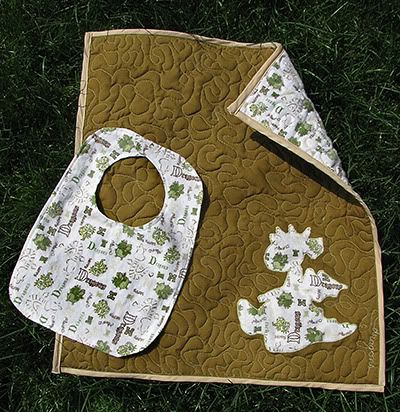 And because I'm just so gosh darn happy with that blankie, I'm gonna show a bunch of extra images showing the details. The dragon I traced and appliqued by zig-zagging all the way around it, which was a lot of stop and go. The quilting was free motion, and I put the word dragons in the corner! Click the wee ones to see big!