Darling Della dutifully delivers delicate dander
allllllllllll
over my favourite chair. :o(
I decided this furry attack has to stop.
I made her this simple pillow in fuzzy polar fleece. It's very plush and soft. I thought for sure it must please her.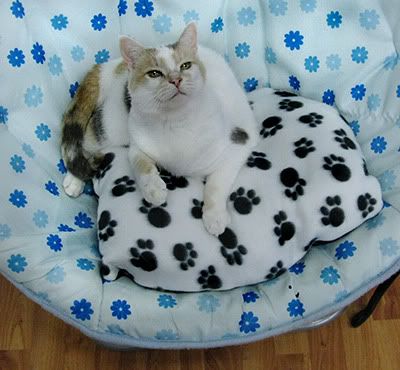 Well! Don't you be fooled by the photo. I put her up there so many times until I could get a picture. She sat on it for a minute, looked peeved that
her
favourite chair wasn't the same, leaped off and slept in the middle of the cold laminate floor.
Of course
periodically looking up at me to give me a "what did I do to deserve this egregious assault on my space?!" kind of look.
*sigh* Della I relent. You win the battle but not the war. I will block your fur from that chair...