Okay, since it's totally past Christmas now, I'm going to post pictures of all the presents I made this year! I'll post separately for any tutorials or in progress pics. This is more of an overview! ;o)
Heating Pad Cover - Mum
Jingle Bells Banner - Mum
Water Bottle Cozy (In blue, this pink one was a trial of the pattern before my dads, I gave it to my gym-class instructor) - Dad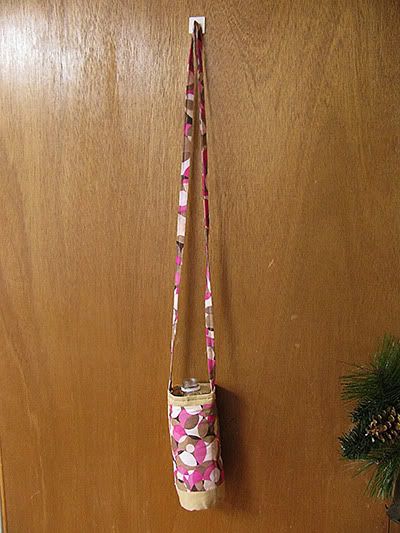 I also made Dad some Candy Jars, I need to photograph them still.
Gnome Quilt Square - Graham (My boyfriends father)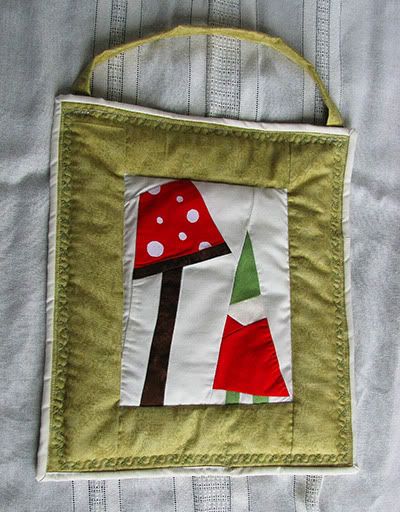 Bone Pillow - Deborah (My boyfriends mum)
Naughty Kitten Table Runner - Jim and Doris (My boyfriends Grandparents)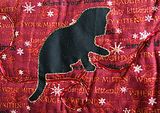 Alt Ctrl Del Keys Pillows - Jeremy (My boyfriends brother)
Baby Overalls and Baby Quilt - Cynthia (My boyfriends Cousin)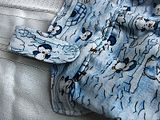 Baby Fat-Pants and Booties - My friend Vanessa (Technically this is for her shower that I couldn't attend)
Snow Man Table Runner - One for my parents best friends (like family) Reg and Phyllis. Also one for my Aunt Trish/Uncle Paul whom I visited. I also made another in a similar style for Reg and Phyllis' daughter Deborah. It used a light blue star fabric. Unfortunately it has no photo. :o(
And my huuuuge project this year, taking well over 25 hours, is.... *drum roll*
Quilted Pixelated Megaman Pillow - For my love, Alex.