I wanted to show some in progress pictures of the pillow I made my boyfriend, Alex, for Christmas.
I put in around 25 hours work on it, and it all started from a little graphic the size of my pinkie nail. I blew it up in Photoshop, marked out a grid, broke the colours down into a guide, bought matching fabric, and cut enough squares to put him together pixel by pixel. I then quilted the top, made the back, stuffed&sewed it up and excitedly wrapped it in a ginormous box!
Finished Image: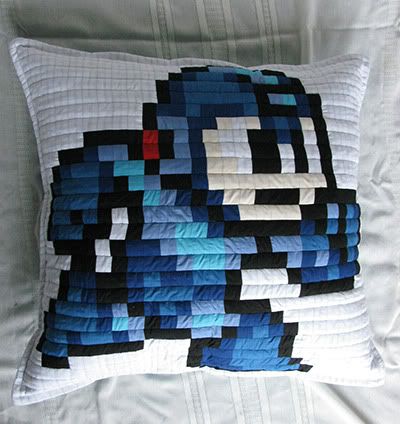 Cut Squares: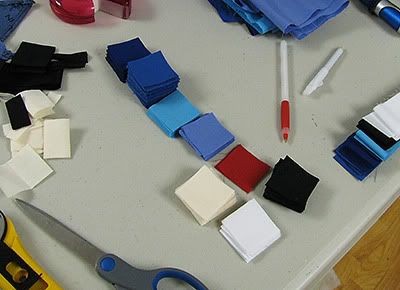 Planning: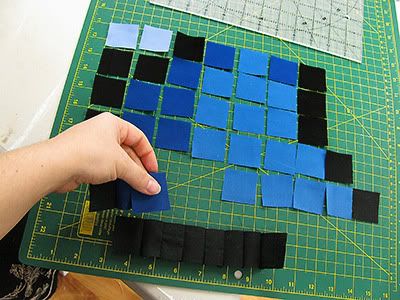 Putting together one row at a time:
Sewing them together: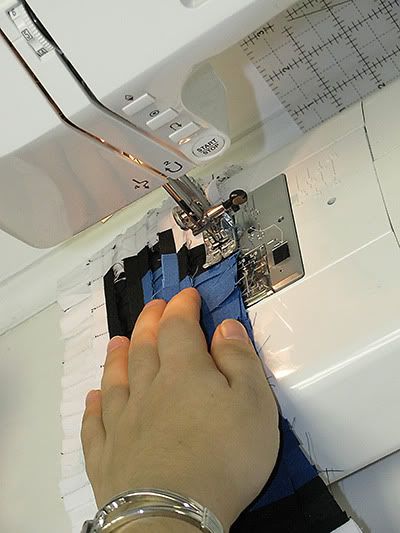 Slowly putting together the completed rows:
Finished image before quilting: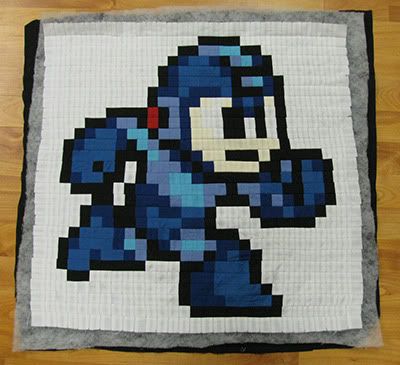 Alex luvin it!