Well, I hope you enjoyed that little teaser! But I have received word from Perlabella that she has the package I sent her now!! So here are some pictures of the bunny I made her!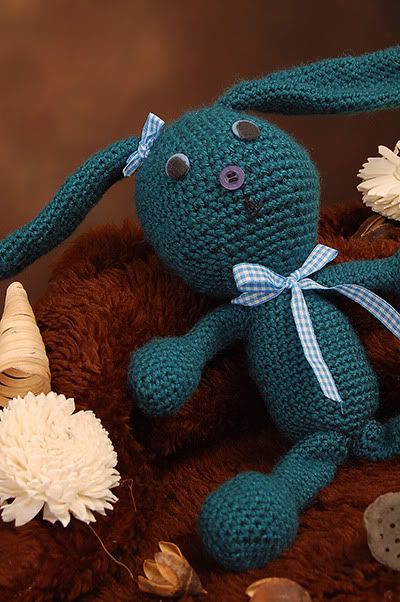 This was the longest crochet project I've ever done. It was also made difficult near the end because at work I chopped through part of my left thumb with a paper guillotine... that was horrid. Right through the nail. It has almost entirely grown out now though! yay!
The other reason this was hard was because the legs and arms get really skinny and I end up exerting a lot of pressure on my fingers to try and see the stitches. Constantly readjusting is the annoying part of working in the round.
All in all I think she came out gorgeous though!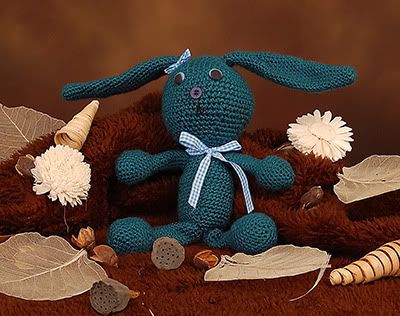 Here she is all but wrapped up and ready to go! I added the potpourri to give a little country look when she opens it!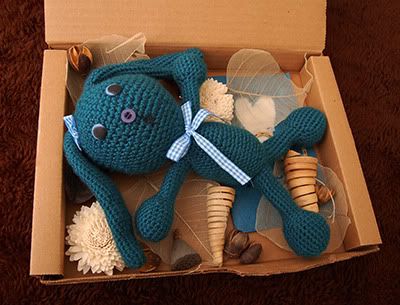 For anyone who wishes to attempt this, I got the pattern here:
http://www.rheatheylia.com/index.php?page=patterns&id=3
My proportions didn't end up coming out the same as I do a really tight stitch, and I purposely didn't make the feet that fat. J'adore le petit pieds! ;o)