Claire came over today for some old school winter play and belated Christmas fun! We had bought all this sugary wonderfulness from bulkbarn before Christmas, intending to make gingerbread houses, but we didn't get around to them. So we did them today!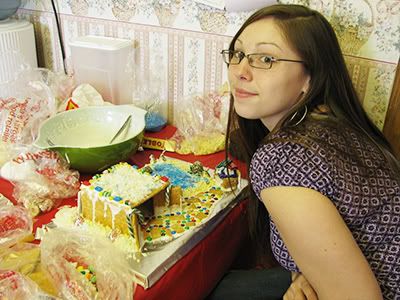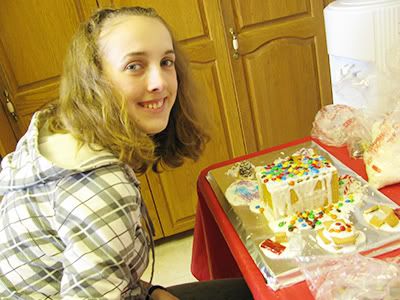 My house:
It's got a pond that's frozen to skate on!
Claires House:
She even made a bon fire with orange and red m&m minis and silver/gold candyballs.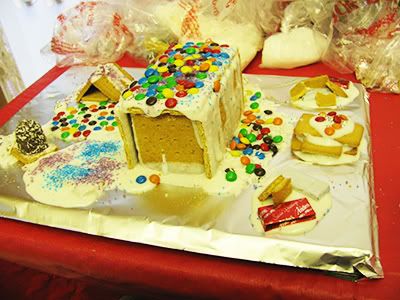 After our sugary goodness was all finished, we went outside to do some playin in the snow! I'm going to send these pictures to Selvi, my Sponsor Child, so she can see snow and what you can do with it. :o)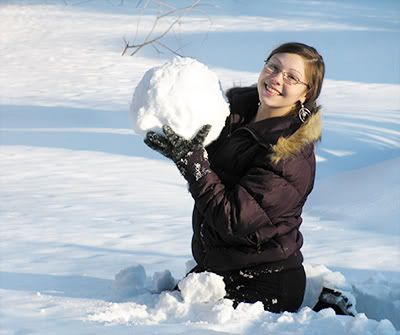 We made a snow-bot and a snow bear! lol. Their eyes are made from beer caps, the bears nose is a draino cap, and the snowbots arms and ears are made from catfood tins and apple juice cans. haha!