Well, here's the new one! Everything was done the same, except this time I did it all with blue papers instead of pink and purple. Oh - and I bought an ink pad so I don't have to hand paint each letter stamp. It was much faster and looks way cleaner. I think I'm getting into stamps. Lord help me to keep it minimal, it's too expensive to collect stamps.
I like my first version better, but I think that's because I went with colours I found aesthetically pleasing. I must remember to keep others prefrences in mind from now on instead of drifting off. I think she'll love this on the blue!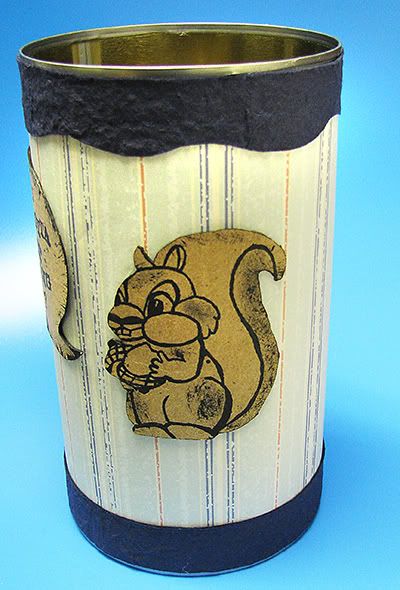 PS:
For anyone curious, I made these using apple juice cans with the top carved off. I have a certain addiction to apple juice... so I kinda have a never ending supply of this type of can.