Well, last week I received these boxes and cards from BTStars as my other Birthday Swap present! It's been a busy week, so I'm posting pics now. Sorry BT!
She made every card around a Beatles song or Lennon quote, and the boxes are all painted and trimmed. Topped with lyrics to some wikid songs. Eleanor Rigby is pretty much my favourite, so I'm glad it's on the biggest box, but also matches my craft room! It's almost an identical shade of purple!
These are the three boxes she made: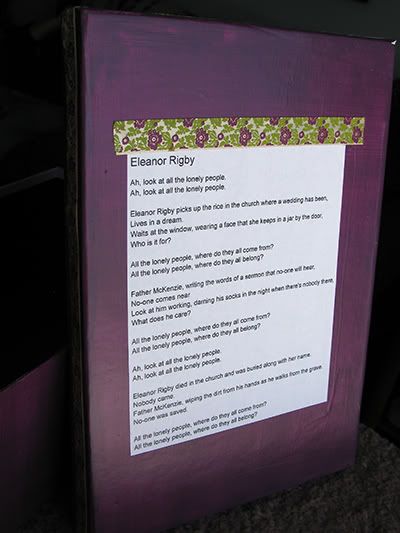 And here are some pictures of the cards, and a few favourites!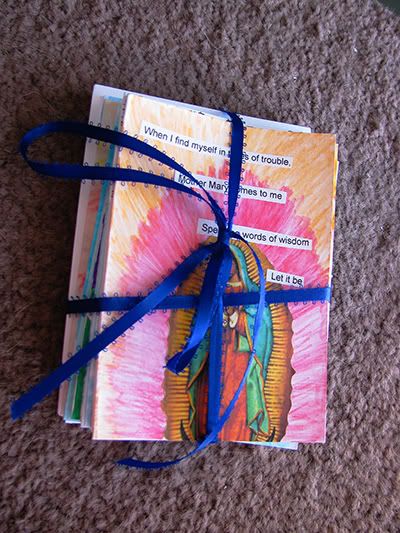 (Click thumbnails for bigger picture)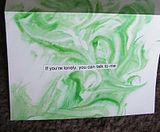 Thanks again BTStars! What a beautiful package! I bet you worked so hard on them, it really shows the dedication in it picking out all of my favourite songs!